Visual and Digital
Winners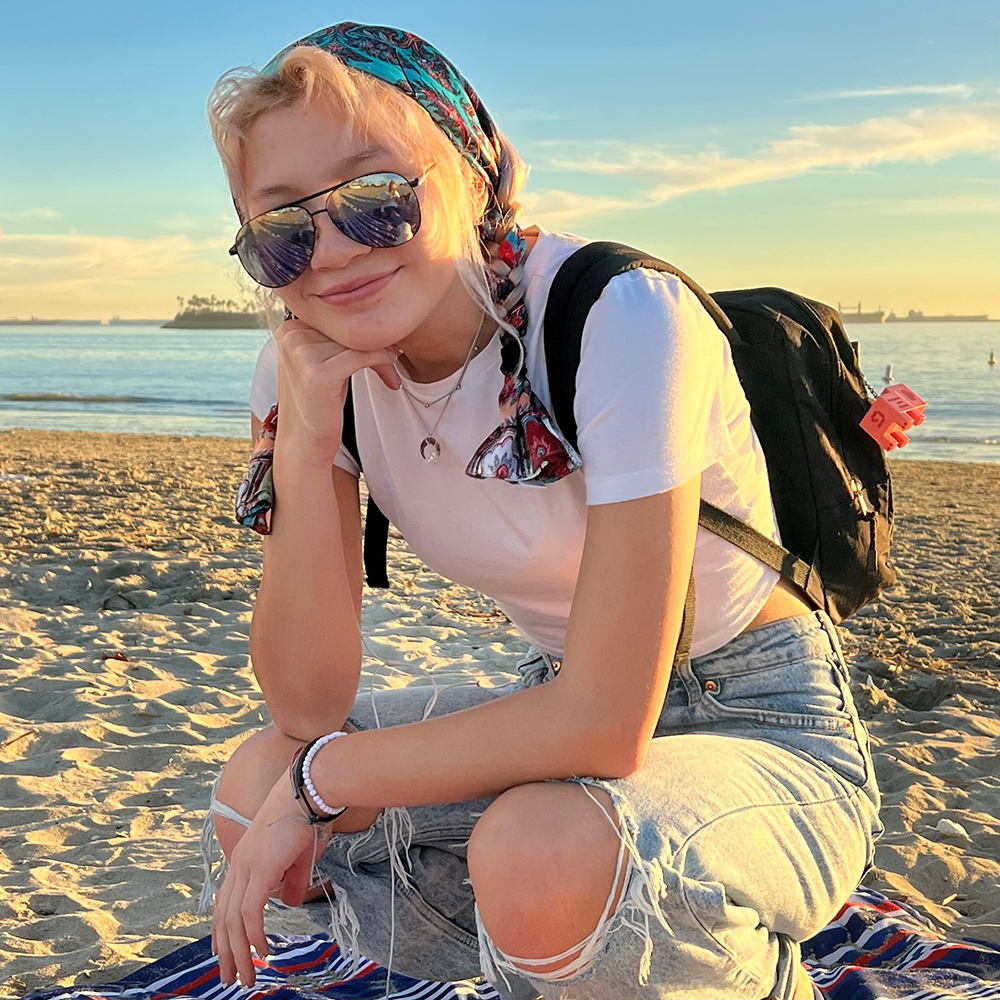 Amari Jacobo
Kennedy High School, Junior
Visual Arts
Amari Jacobo is a talented visual artist and performer at Cedar Rapids Kennedy who pursues her creative interests with dedication and a commitment to excellence. She is known for providing insightful and productive feedback in her art classes and giving her full effort to every art project she undertakes. Jacobo's visual art shows a striking level of detail that conveys a deeper meaning, the product of hours of hard work outside of class. She is particularly fond of drawing and painting people, especially caricatures. After graduation she intends to pursue a career in a creative field such as cinematography, filmmaking, animation or visual arts.
Jacobo is also a member of the Happiness Inc. show choir at Kennedy and performed at the awards showcase of the 2022 Iowa High School Musical Theater Awards.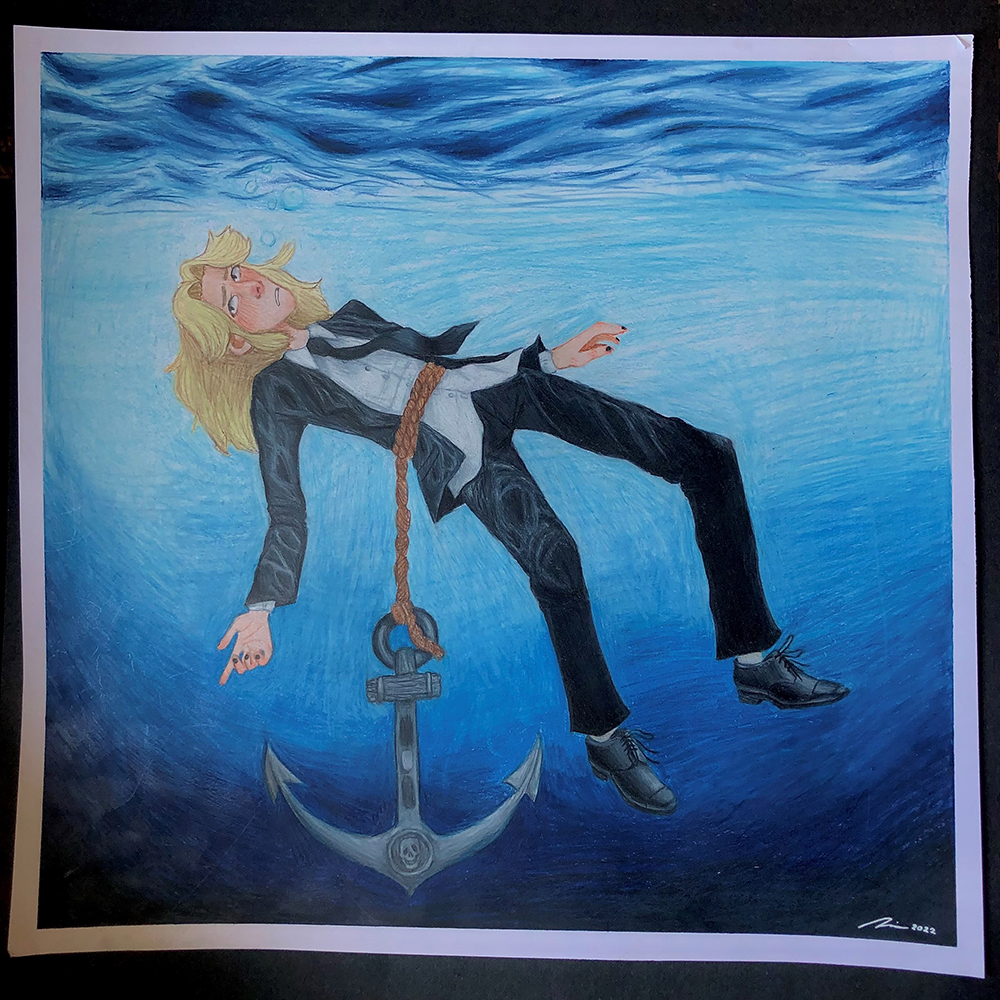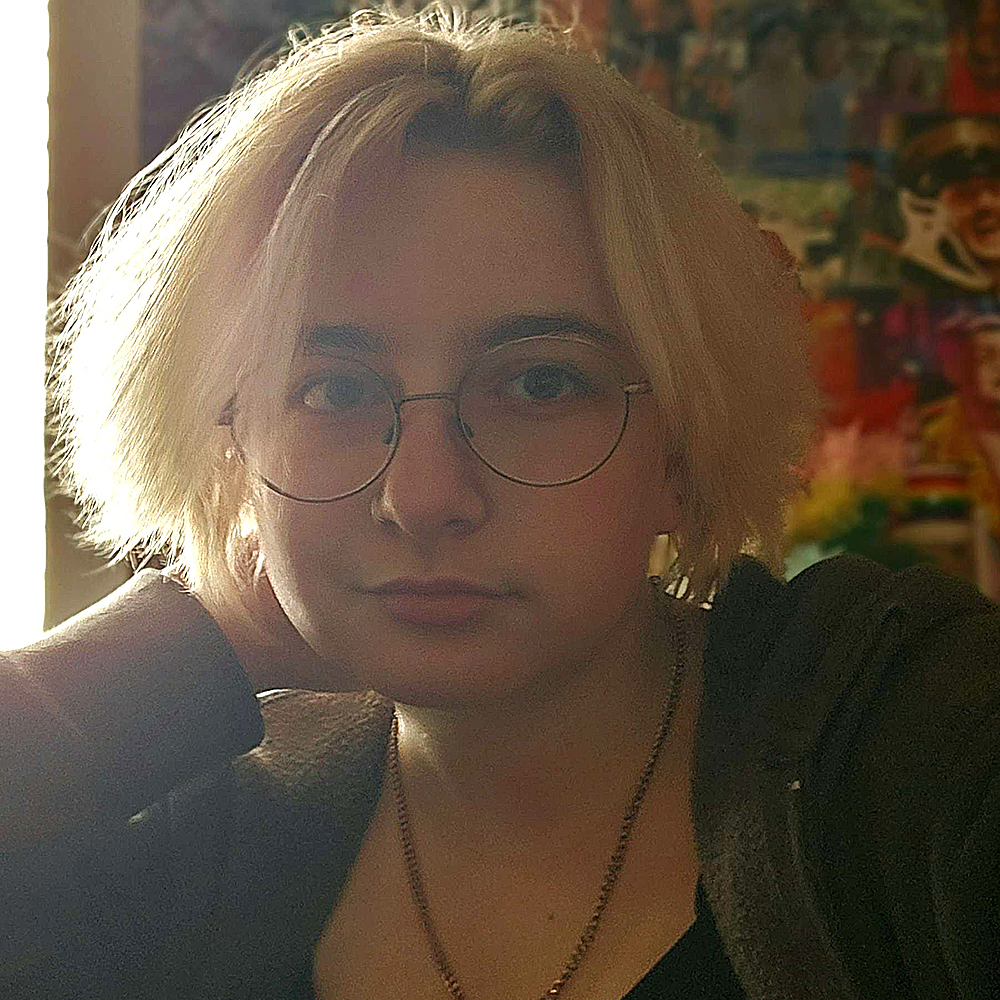 Cal Schoepske
Linn Mar High School, Freshman
Digital Arts
Cal Schoepske has been drawing since he was 9 or 10 years old, and has done commissions online for original characters and fantasy characters for tabletop role playing games. At age 12 he designed the mascot for Pteradice, his mom's handmade dice business. He routinely pushes himself to improve his skills by taking classes, studying the art of mentors and other professionals and pushing himself outside of his artistic comfort zone. If he's not at school, taking guitar lessons or practicing martial arts, you'll find him drawing. Schoepske uses his art to express himself and uplift those around him. He plans to pursue an art degree after high school and is already researching colleges.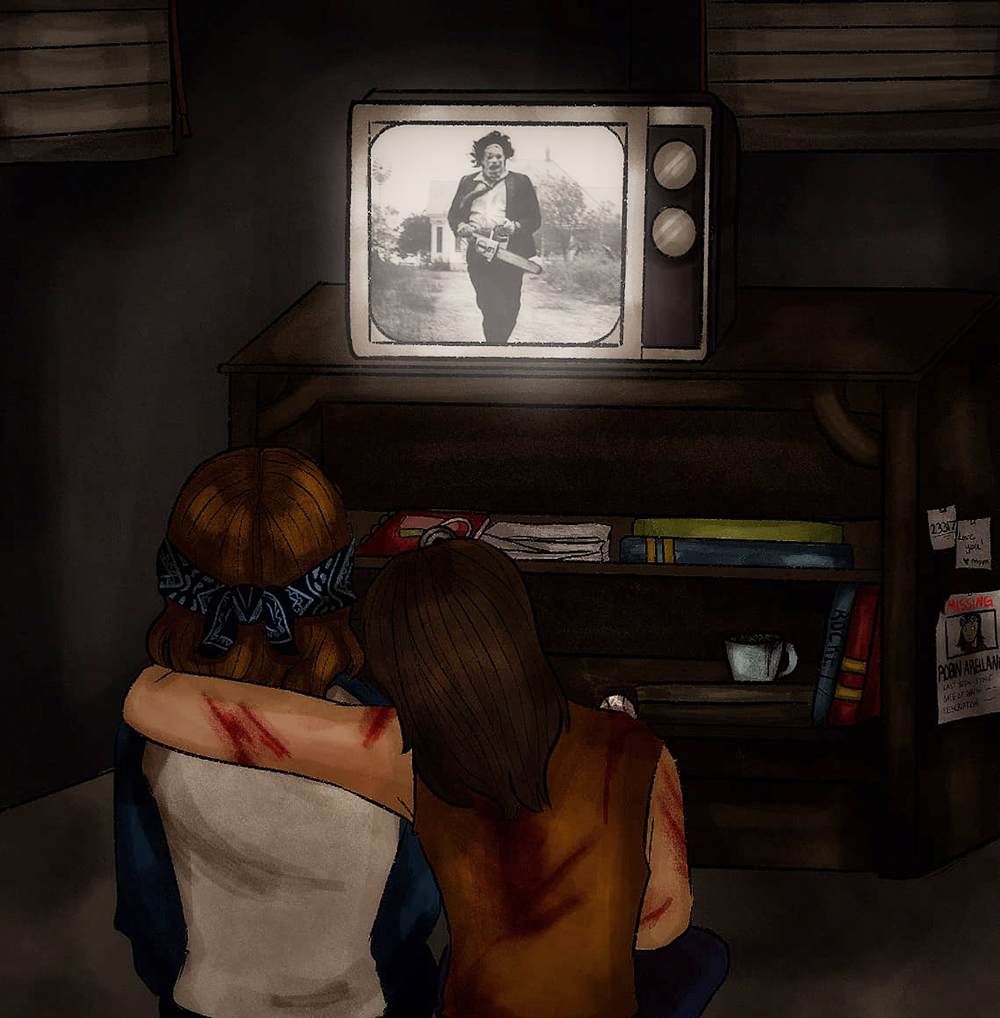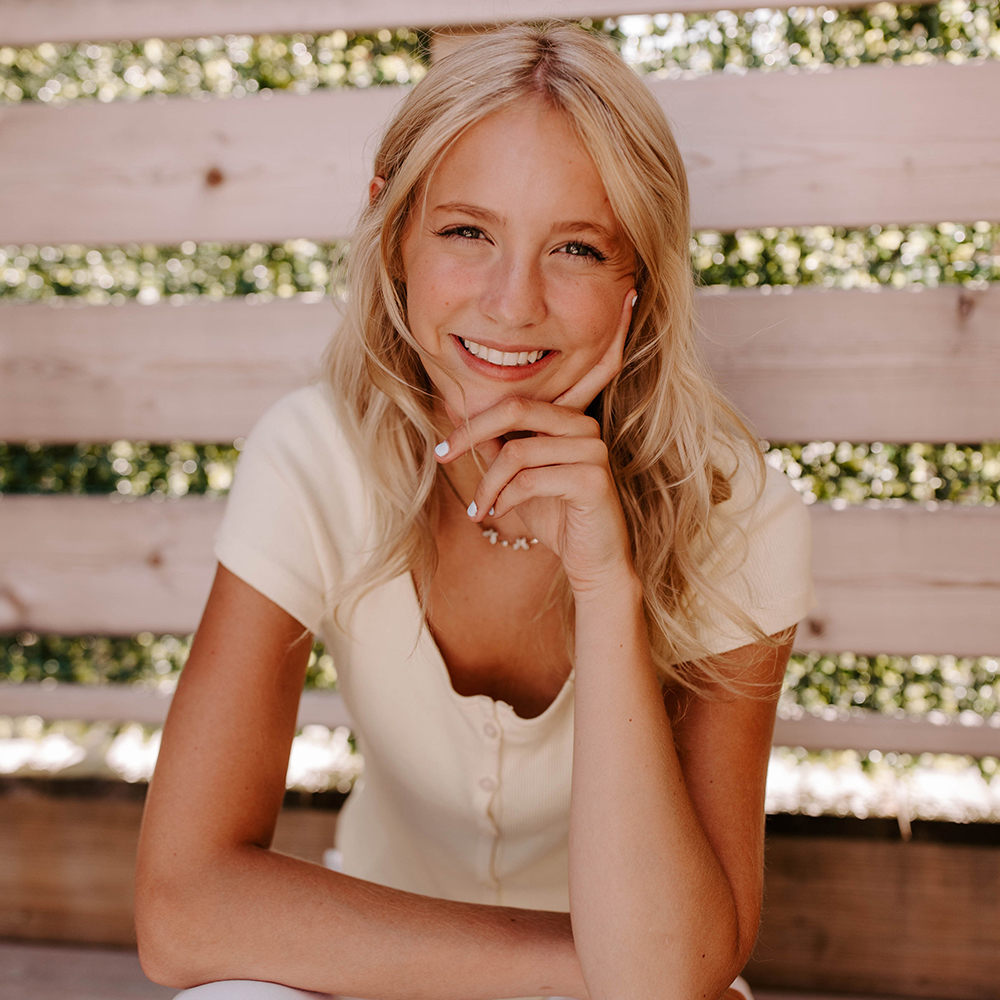 Paige Hacke
Xavier High School, Senior
Visual Arts
Paige Hacke is a talented visual artist who works in both physical and digital media. Her poster design for the Business Professionals of America placed in the top 10 nationally in 2022. Her art displays a tremendous attention to detail and a willingness to take risks and explore new ideas and styles. She displays a strong work ethic, seeks feedback on her art and sets a positive example for her classmates by persevering through challenges. Hacke said she is inspired by the memory of her grandmother, who always encouraged her to be creative, and pursues art in her honor. She intends to study architecture in college and hopes to design homes with historic styles.
In addition to her artistic pursuits, Hacke is involved in cheerleading and school leadership at Xavier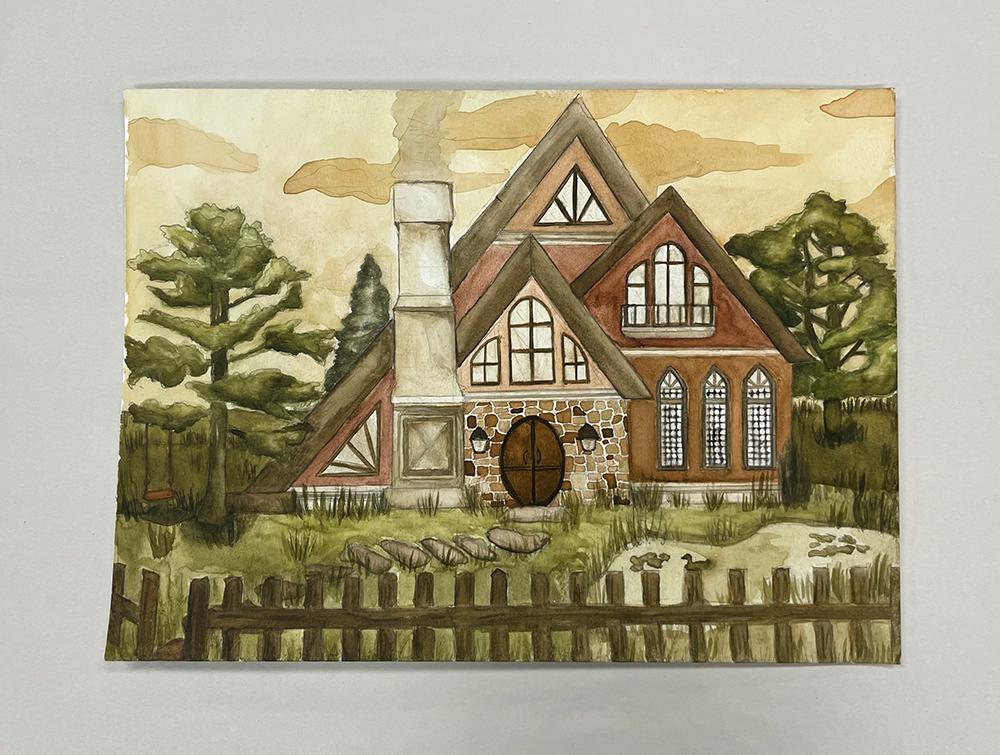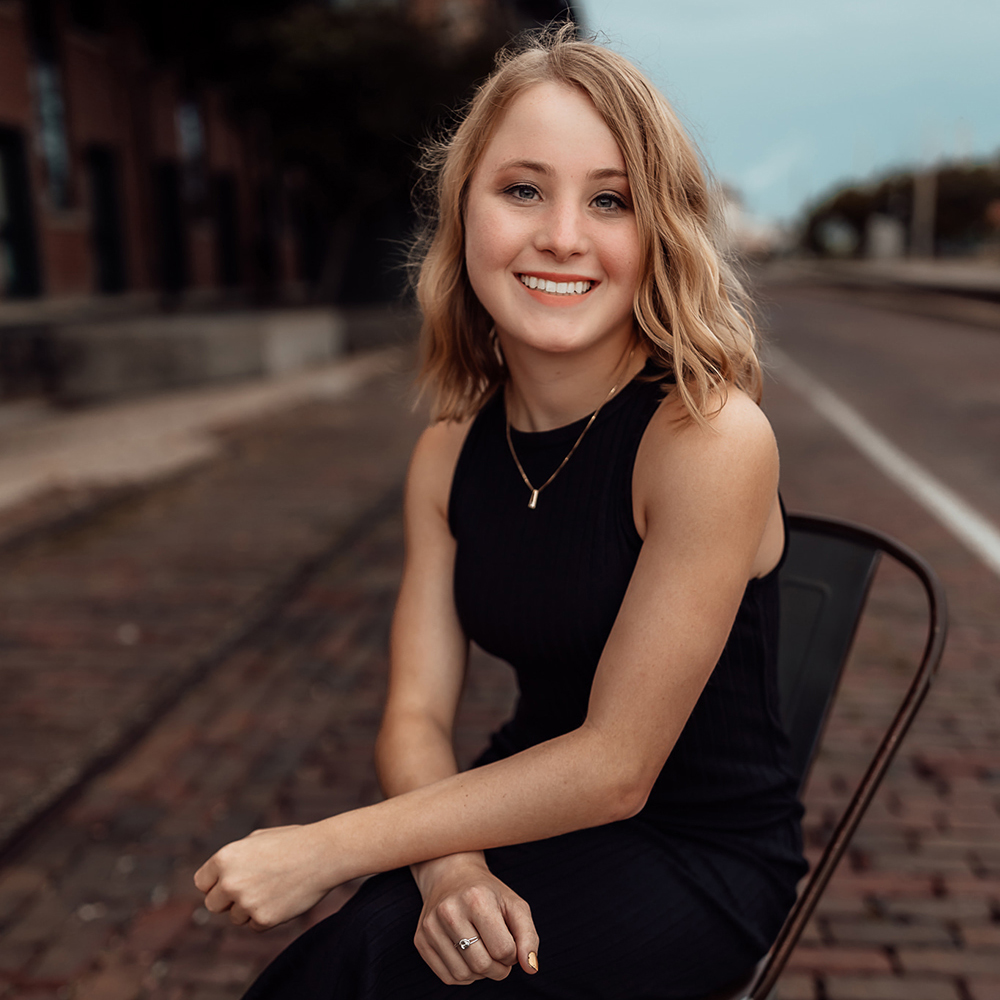 Rebeckah Regennitter
Marion High School, Senior
Visual Arts
Rebeckah Regennitter has long been recognized as a talented visual artist. When she was 15, the nonprofit No Foot Too Small commissioned her to add color to an 8-foot tall wooden sculpture of angel wings to honor families who have experienced pregnancy and infant loss. The sculpture, which she spent six months hand-painting in vibrant colors, now travels the state of Iowa and is known as the Angel Wing Project.
Regennitter has won multiple awards in the WaMaC art competition, and her work has been displayed at the Eastern Iowa Airport and in the Veridian Art Share. Her design submission was chosen for Marion High School's homecoming T-shirts. In addition to being a talented artist, she is kind-hearted and supportive of her classmates and is a leader both in and out of the classroom. She is a member of the National Honor Society, a multi-sport athlete and a performer in the Marion Show Choir. After graduation she will study art at the Minneapolis College of Art and Design.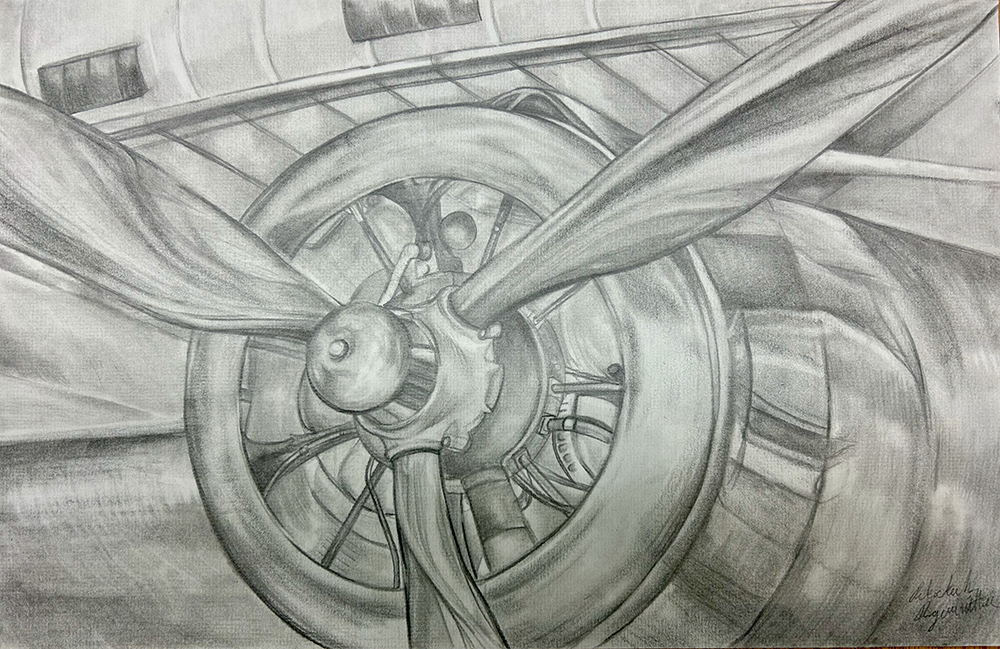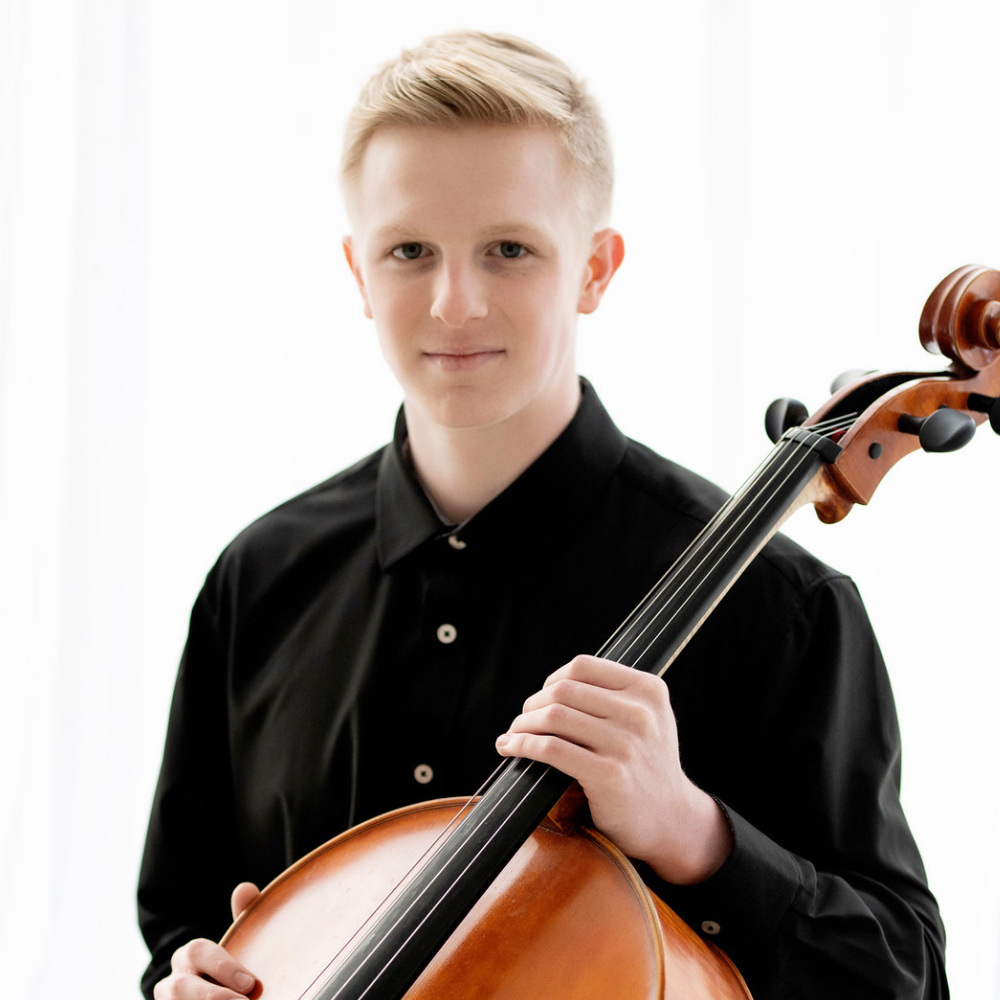 Adam Zeithamel
Iowa City City High School, Senior
Performing Arts
Adam Zeithamel grew up in a musical family, so it should come as no surprise that he has been playing the cello since age 3. He has studied at the Preucil School of Music for 14 years, and his dedication to music can be understood through the maturity and expressiveness of his playing.
He is a four-year member of the Iowa All State Honor Ensembles, performed with the Iowa City Community Orchestra and the Nolte Dance Academy production of The Nutracker, and was a member of a string quartet that won first prize at the Drake Chamber Music Competition in 2020. He won the 2022 Ottumwa Symphony Young Artist Competition, received a full scholarship to attend the Interlochen Arts Academy Summer Music Camp and sat 1st chair for three performances in the World Youth Symphony. He was chosen to participate in the National Youth Orchestra in July 2023.
After graduation Zeithamel plans to continue his music studies at a conservatory or university and pursue a career in music.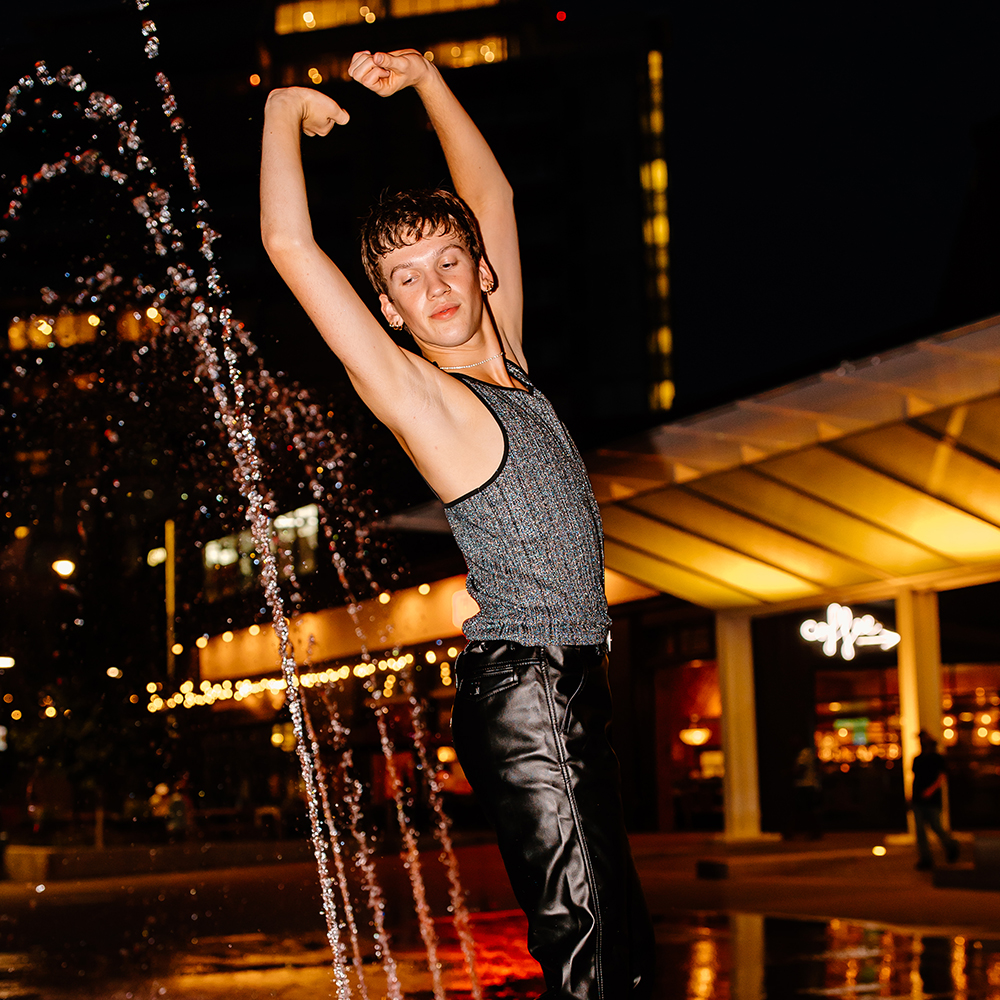 Dallas Olberding
Mount Vernon High School, Senior
Performing Arts – Dance and Theater
Dallas Olberding was born to perform. Whether he's on stage in a musical or ballet or on the football field with the Mount Vernon Marching Mustangs Color Guard, his energy and talent always shine through.
Olberding is a multi-year honoree at All State Speech, a three-year color guard captain (and the school's first male color guard performer), and a frequent cast member and student choreographer for his school's theater productions, including Oklahoma!, Tuck Everlasting and Bright Star. He also performed in Theatre Cedar Rapids' productions of Mamma Mia! And Hello, Dolly! He has also performed with Revival Theatre Company in their productions of Chaplin: The Musical, Oklahoma! And Brucemorchestra. Olberding is a longtime student at Dance Arts Iowa and is currently teaching two beginning classes there. He is known as a role model at the studio, a caring teacher, and a hardworking student who is dedicated to improving his craft.
Olberding is also a journalist at the Mustang Moon, Mount Vernon High School's news site, and a section editor for the school yearbook. Last year he was recognized as one of Iowa's top 10 emerging journalists by the Iowa High School Press Association.
After graduation Olberding plans to move out East and continue inspiring others through his art.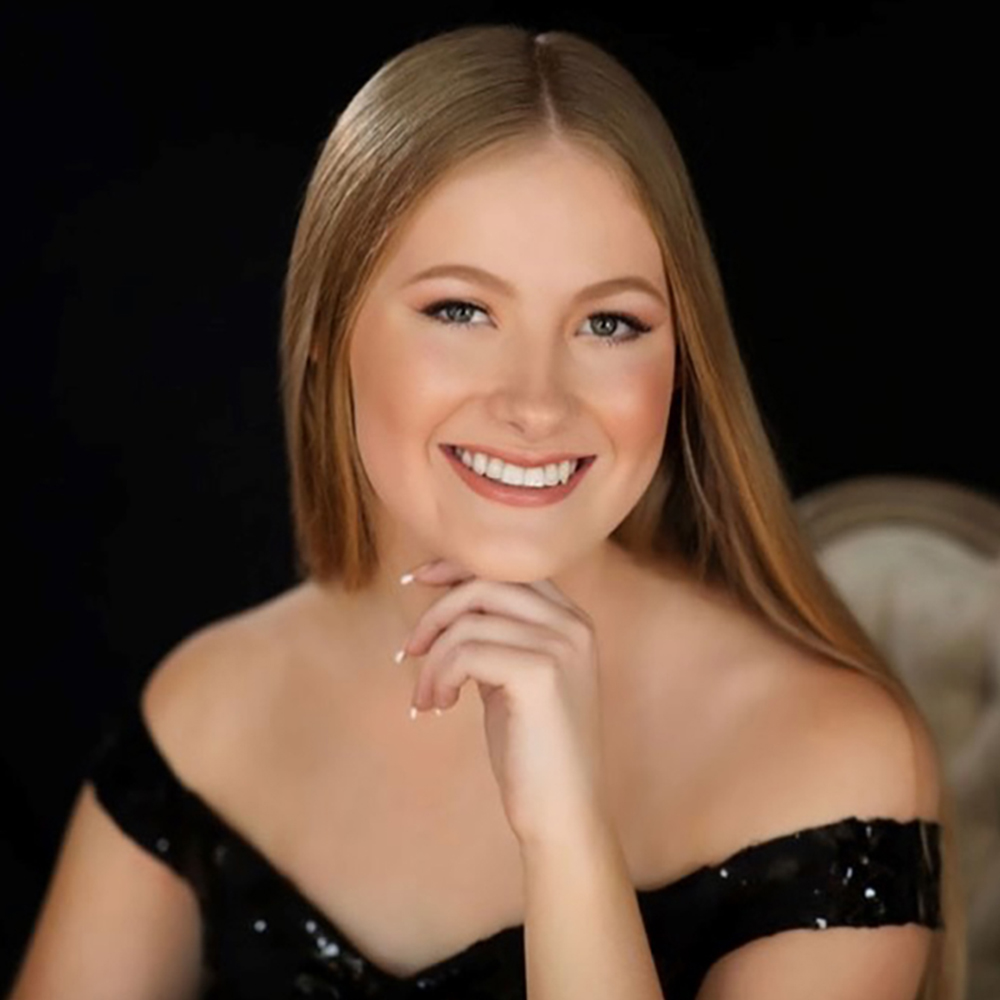 Finley McVay
Mount Vernon High School, Senior
Performing Arts – Vocal
Finley McVay is a three-time All-State vocal performer, a Triple-Threat Award finalist at the 2022 Iowa High School Musical Theatre Awards and received an All-State nomination for musical theatre in 2022 and 2023. She received an IHSMTA Outstanding Performance award in 2022 for her portrayal of Irene Molloy in Hello, Dolly! As the winner of the Muscatine Symphony Orchestra's Howe Foundation Young Artist Competition in 2022, she performed the solo aria "Il Bacio" ("The Kiss") by Luigi Arditi with the Muscatine Symphony Orchestra. She has performed with the Cedar Rapids Opera, placed in the finals of the CS Vocal Competition in Chicago, and also plays viola in the school orchestra. This summer she will join the Cedar Rapids Opera in their production of Gianni Schicchi.
McVay is known for her musical talent, her strong work ethic and her relentless pursuit of excellence. She takes time to mentor other vocal students and leads by setting a strong example for others. She aspires to be a professional opera singer performing on stages around the world.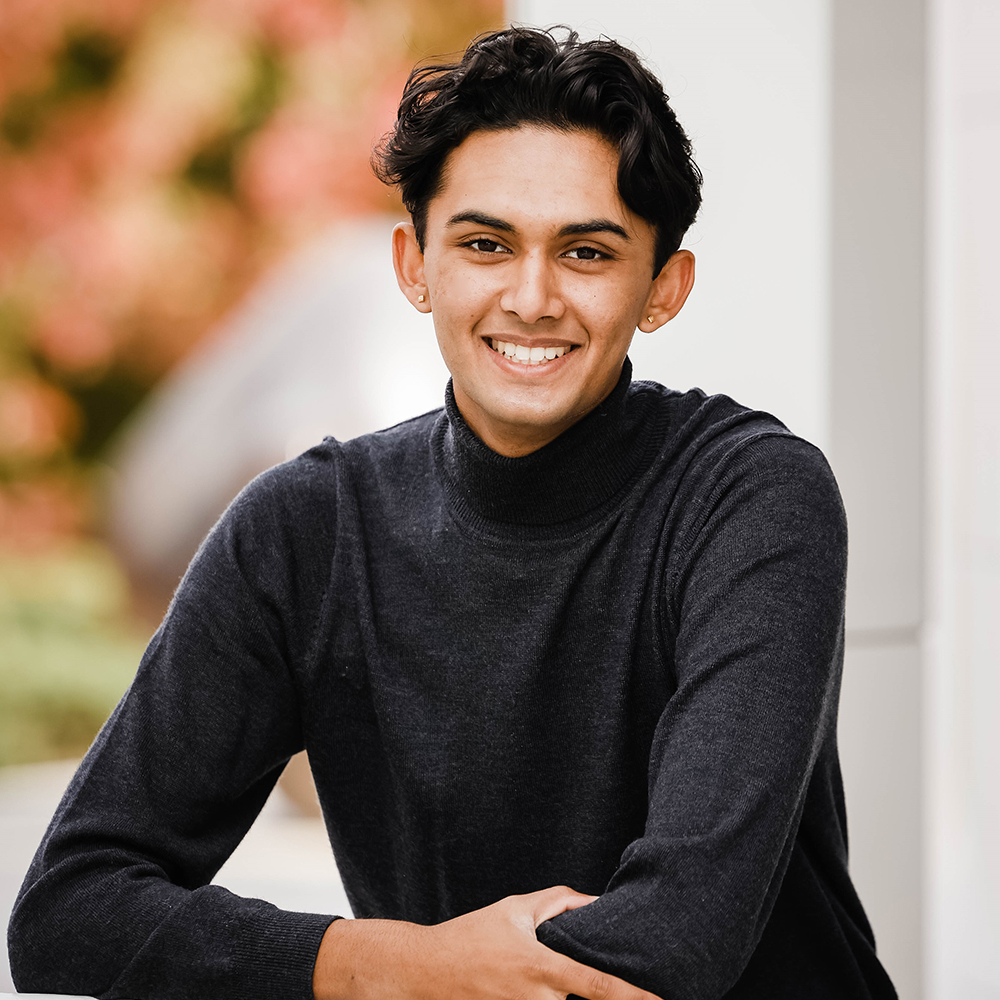 Tejas Gururaja
Linn Mar High School, Senior
Performing Arts – Vocal
Tejas Gururaja won first place in the National High School Men's classical category of the National Association Teachers of Singing competition in July of 2022. He is a show choir solo performer, a four-year member of the Iowa All State Honor Ensembles (violin and voice) and performs lead roles in Linn Mar's highly respected musical theatre productions. His vocal instructor, Bradley Barrett of the Barrett Vocal Arts Institute in Cedar Rapids, described him as one of the most talented vocalists he has ever coached. Gururaja approaches his music with sincerity, passion and humility, taking inspiration both from his Indian heritage and Western musical traditions.
In addition to his musical talents, Gururaja works to raise money for nonprofits that feed the hungry and excels in the classroom. He intends to double-major in biochemistry and music in college and pursue  careers in music and health care.